---

Lord Provost of Glasgow, Scotland to be Honored Guest at Robert Burns Dinner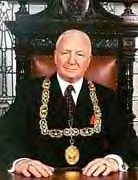 Click Here for Glasgow City Council Web Site

On Feburary 28th, the Wheeling Celtic Society will honor the Lord Provost of Glasgow, Scotland. Click below to read Society's Chaplin Jay McMillian's invitation and Lord Provost's reply

If you would like information on attending the Robert Burns Dinner, e-mail us with your name, address, and telephone number, and we will contact you with the information.

[See Pastor Jay's Letter: First Page]
[See Pastor Jay's Letter: Second Page]
[See Addendum]
[See Lord Provost's Reply]


---
WCS Meetings
WCS meetings are held on the last Thursday of every month at our meeting house at 1801 School Ave. in Wheeling, WV. The meetings begin at 7:00 PM and are open to the public. Please call Patrick Coughlan at 304-242-2633 or e-mail us for directions.

This Year's Celtic Festival
The Wheeling Celtic Festival will be held on
March 1-2, 2003 at the Wheeling Artisan Center 3rd Floor.
Located on the corner of 14th and Main St. Wheeling, WV
Admission will be $4.00 for those 12 years of age and older.
Children under 12 free.

YOU ARE THE

PERSON TO VISIT THIS SITE
BLESSING


May the road rise to meet you.


May the wind be always at your back.


May the sun shine warm upon your face;


The rains fall upon your fields.


And, until we meet again,


May God hold you in the palm of His hand.